Seasons Are Changing; So Are Your Skin & Hair
With the dry, cold weather coming, winter will take its toll on your hair and skin. Using the right products will keep your skin and hair feeling hydrated and supple all season long.
"It's The Most Wonderful Time of The Year" Did you sing it? I did! My skin and hair have not been feeling too wonderful... Feeling the same way? Let's talk about what to do.
Limit How Often You Wash Your Hair
I know, I know, it's super hard to do. In all actuality, you should only be washing every 3-4 days. I only wash my hair once a week, but I didn't start like that. I used to wash every. single. day. My hair was so oily, I thought "How could I ever go more than one day without washing this oil slick?" Then I started training it with dry shampoo. Start with Every other day, then two days, then three. Over washing your hair actually makes it oilier! By stripping the natural oils out of your scalp, your scalp then goes into survival mode and over produces oil. It's the same with your face. This will help with oiliness and an itchy, flakey scalp.
Use Deep Conditioners + Face Masks You should always do hair and face masks, but ESPECIALLY this time of year! It will help restore moisture back to your skin and hair, so you can get back to luscious hair!
Limit Alcohol Based Products
Alcohol dries skin and hair out so much. Try to limit how much alcohol based products you use. If one of the first three ingredients is alcohol, try to use less or none at all.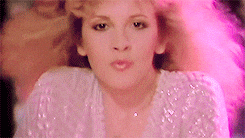 I hope these tips helped, and have a very Merry Christmas! I can go more in depth at a facial or hair appointment.